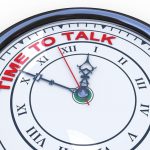 'Conversations with Deborah'
Whether you simply need an hour to work through a business challenge, get another perspective or a specific direction or contact it's amazing the difference just 60 minutes can make.
Need more?  I can do that too.
I have a variety of programmes and solutions that could be just what you're looking for to help you 'go further, faster . . . in 2017 and beyond.
Sometimes a 'Conversation with Deborah' is all it takes.