To achieve all your goals and become everything you are capable of becoming in life and in business, you must get your time under control. Psychologists generally agree that a sense of control is the key to feelings of happiness, confidence, power and personal well-being. A sense of control is only possible when you practice excellent time management skills.
Chances are that at some point in time, you will have taken a time-management course, read about it in books or on the internet or tried to use an electronic or paper-based day planner to organise, prioritise and schedule your day.
With all the information available to you and with so many systems to choose from why is it so many people still feel like they can't get everything done that they need to do?
The simple answer is everything you've ever learned about managing time is actually time itself wasted because it doesn't work. You must learn what time is before you can begin to manage it and you need to consciously understand what matters most to you.
Think about this for a moment; Everything you are today and everything you become in the future will be determined by the way you think and the way you use your time. Your attitude towards time is a critical factor in all you do and everything you accomplish. Your ability to set yourself clear and accurate priorities on your time determines the entire quality of your life.
Take action today and you have taken the first step in achieving effectiveness with your time.
Get your copy of my eBook by entering your details at the top of this website.
"There are two types of time…Clock time and real time. In clock time, all time passes equally. In real time, all time is relative depending on what you're doing"

Deborah Labbate
I love this little book. It is well-written and deceptively simple - I say deceptively because many of the simple ideas presented, if actioned, are powerful enough to transform the way you spend your time. Furthermore it can transform the way you think about time. As the author quotes from Arnold Bennett , 'We shall never have more time. We have, and we have always had, all the time that there is'. This book helps you learn to use it wisely.
Jeanne Booth
East Midlands FRSA
Deborah has managed to take something that many people struggle with and has made it so much simpler ! Her simple, clear cut and common sense approach is easy understand and implement into action. Her book is something that I always have around and her advice is something I use on daily basis.
Zum Mohammed
Trainee Solicitor / Shakespeares Solicitors
Deborah's presentation which I attended earlier this year, along with her book 'The One Big Mistake People Unwittingly Make When It Comes To Time Management and How To Avoid It' have made a real difference to the way I structure and plan my time - at work as well as home. The book is written with a straightforward approach, without unnecessary corporate jargon but with a clear message and a positive outlook. Planning an annual event of our size can often become a never-ending fight to prioritise tasks; Deborah's advice has made me stop and then focus on making the most out of my time. Thumbs up from me!
Katerina Greenlaw
RAF Waddington
Having read Deborah's book I can truly say that my approach to time management has changed. I now find myself with more time to focus on the important things I have planned and spending less time in un-productive situations. Even if you have read other 'Time Management' publications I would thoroughly recommend you read this one, if only to get a fresh perspective on things.
Daniel White
Just read Deborah's book - what a great read! Simple, concise and lots of things you can start doing straight away to make more happen in the time we all have. Everyone should read this book!
Serena Humphrey
The F Word – Business Finance Understood
Workshops
I run several public workshops each year on the subject of time and getting the most from it.
The Value of Time
The value of time looks at where you are now, the meaning of time, what matters most to you and making the most of time. Delegates leave this workshop with clarity and a focused plan.
 

It's Time: YOUR Time
It's Time: YOUR Time goes a little deeper than The Value of Time by exploring your values as a basis for time management. Please check the events page for more details.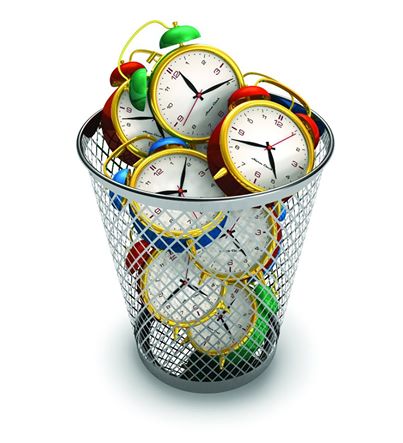 I Can Also Come To You…
I also offer workshops and presentations in-house which can be tailored to your organisations specific requirements enabling your teams to master their effectiveness with time making a difference to their work / life balance and your bottom line. Please contact me to discuss your specific requirements. These presentations can also be delivered to your clients.
For example I've facilitated a working lunch seminar series for an accountancy firm's clients and contacts.
Here's what they said…
"Deborah partnered with us at Baldwins to deliver a series of 'working 'lunch' style workshops to our clients and contacts. The content was thought provoking, and delivered in Deborah's inimitable direct style it captured the attention of all attendees. I would recommend Deborah as a speaker and look forward to working with her again in the future." – Nikki Fryer, Baldwins Accountants
"Deborah has made a huge difference in the way I work towards short and long term goals. Within a couple of hours she had identified the areas I needed help and gave me guidance on managing my day to day tasks. This has enabled me to focus on the core projects that will grow my business and improve my work/life balance." – Geri Conniffe, Financial Consultant
"Deborah is an inspirational speaker and I have been lucky enough to attend one of her seminars on time management. Leading a busy life comprising business and family (two children under two) getting the most out of the day is massively important. Deborah's presentation helped me prioritise what's urgent and what's not and to focus on the most important things first – there's always tomorrow for the rest!" – Simon Gray, Managing Director Pembridgegray