I was delighted to be invited by Benjamin Brain to be his subject matter for an interview on his weekly podcast "The Truth About Business".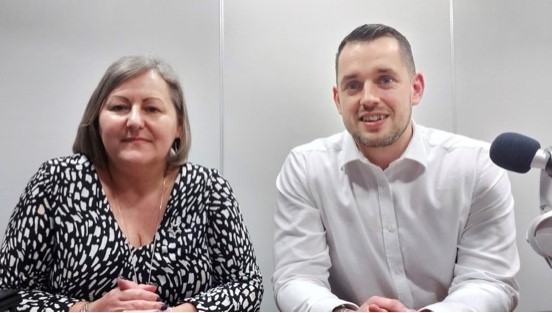 I was also humbled to be following in the esteemed footsteps of previous interviewees including Susan Hallam MBE, of Hallam Internet (Susan has spoken at one of my events in the past), along with Kul Mahay, a leadership specialist very knowledgeable around the subject of Emotional Intelligence and Yvonne Gorman of Essential Print Services who I've followed since back in 2011 and seen go from strength to strength with her business along with being a key player in promoting the growth of Small Business Saturday of which she is a Champion and has been flying the small business flag with visits to Downing Street!
To name just one more Edward Hollands of Driven Media, who you may know from his time on Dragon's Den, is one podcast to listen in to and a young business owner to watch! I first met Ed in 2015 and he has achieved so much in the last 5 years making a great success story which I'm sure will continue to develop.
Ben's mission is to interview real-life business owners and entrepreneurs to extract their experiences, failures, triumphs, habits and strategies that helped them to build and maintain a successful business.
He says "Forget what the gurus, authors and speakers who have never started a business tell you. This is how building a successful company is in the real world, where it's not all black and white and where, sometimes, the truth might not be what you want to hear."
In our interview Ben and I covered a lot of ground (although I reckon we could easily have gone on for another couple of hours!) and in this episode of "The Truth About Business" you'll discover the following three insights:
Why you should always start with the end in mind when you launch your business
Why sometimes, to get further, faster you actually have to slow down
How you pick yourself up when your business literally burns down to the ground
So tune in for all of that and so much more here !
Ben's intro . . .
"In this week's episode, I talk business with Deborah Labbate.
Deborah started her entrepreneurial career straight out of college back in the early 80's when she and her father started a self-drive hire business, growing it from a standing start to a fleet of 100 plus vehicles and two petrol stations, AND successfully suing a major multinational corporation along the way.
After selling her business, literally the day before her two twin boys were born, and taking a career break to look after her family, Deborah soon got the itch back and after a number of successful positions and appointments, decided to use her own experience and business knowledge to help others succeed.
Today, Deborah is the unstoppable force behind Deborah Labbate where she serves as an adviser and consultant to help ambitious businesses of all shapes and sizes go further, faster.
Deborah is also a published author, has organised and hosted several excellent business events and has served as the president of the Nottingham City Business Club.
This was another brilliant interview with an inspirational entrepreneur who is the personification of not taking "no" for an answer and always finding a way.
You know, success leaves footprints…
My response:
Thanks Benjamin it was great spending time with you and sharing my experience.
I hope those listening in to the podcast find it's time well spent and take something useful away whether that's a nugget of something new or a reminder of something long since forgotten.
I've never been interviewed like this before and it's certainly created a wonderful opportunity of reflection for me since we recorded this.
They say certainties in life are death and taxes . . . the other for sure is change so I'll end this blog post with a quote if I may from George Bernard Shaw:
"Progress is impossible without change, and those who cannot change their minds cannot change anything."
Keep up the great work Benjamin and I for one will be sure to listen in to future episodes of "The Truth About Business"
And finally thank you Ben for your kind words over on LinkedIn:
"Deborah is a passionate, enthusiastic and inspiring entrepreneur who I had the pleasure of being able to interview for my The Truth About Business podcast. Deborah shared her own amazing entreprenurial journey which includes some brilliant highs and devastating lows that would have stopped most of us in our tracks. Deborah is the personification of not taking "no" for an answer and her true belief in "always finding a way" is an extrememly admirable quality that I am making a conscious effort to incorporate into my own beliefs and attitudes."